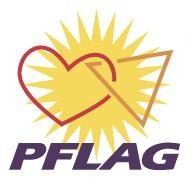 Below are foundations which provide funding to support various activities within the GLBTQ and Allied community groups
Working side-by-side with funders and our movement's organizations through three decades, Funders for Lesbian and Gay Issues remains the sole organization dedicated exclusively to increasing institutional giving to LGBTQ communities.

Equity Foundation

Portland, OR

Founded in 1989, Equity Foundation works to eradicate prejudice towards the sexual and gender minority communities of Oregon. By working with organizations and philanthropic donors, we are able to fund change and change attitudes through granting and scholarship opportunities.

Gill Foundation

Denver, CO

The Gill Foundation, established in 1994 by software entrepreneur Tim Gill, seeks to secure equal opportunity for all people regardless of sexual orientation or gender expression. The Gill Foundation is one of the nation's largest funders focusing primarily on lesbian, gay, bisexual, and transgender civil rights.

Pride Foundation

Seattle, WA

Pride Foundation connects, inspires and strengthens the Pacific Northwest Lesbian, Gay, Bisexual and Transgender (LGBT) community in pursuit of equality. We accomplish this in rural and urban areas by awarding grants and scholarships and cultivating leaders.

email requests for updates or additions
to this website to: